Ravioles with pumpkin sauce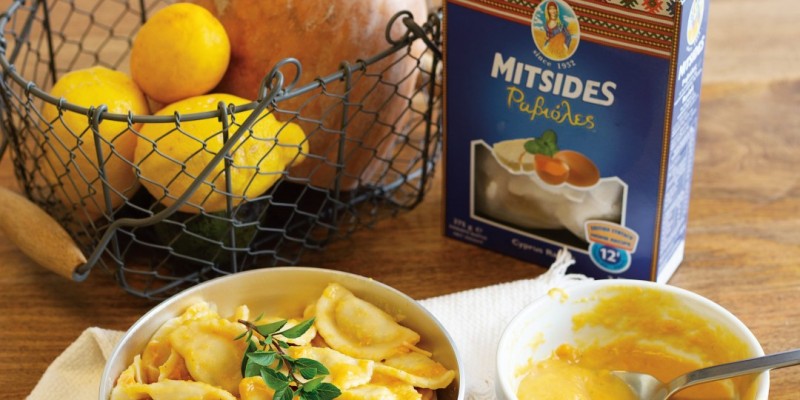 Category:
For Kids
|
Vegetarian
1 pack Mitsides Ravioli( 375g)
1 cup pumpkin, cut in pieces
1 cup carrot, sliced
1 garlic clove, minced
1 tsp Mitsides Vegetable Powder
½ cup milk
In a medium sized saucepan with boiling water, add the pumpkin, carrot and garlic. Cook for about 15 minutes until very soft. Drain, and place in a food processor. Add the vegetable powder and milk and pulse until you have a creamy sauce. You can loosen the sauce by adding more milk.
Cook the ravioli in a medium saucepan with plenty of boiling water, following pack instructions. Drain and mix with the sauce.