Ravioli with Ricotta and Spinach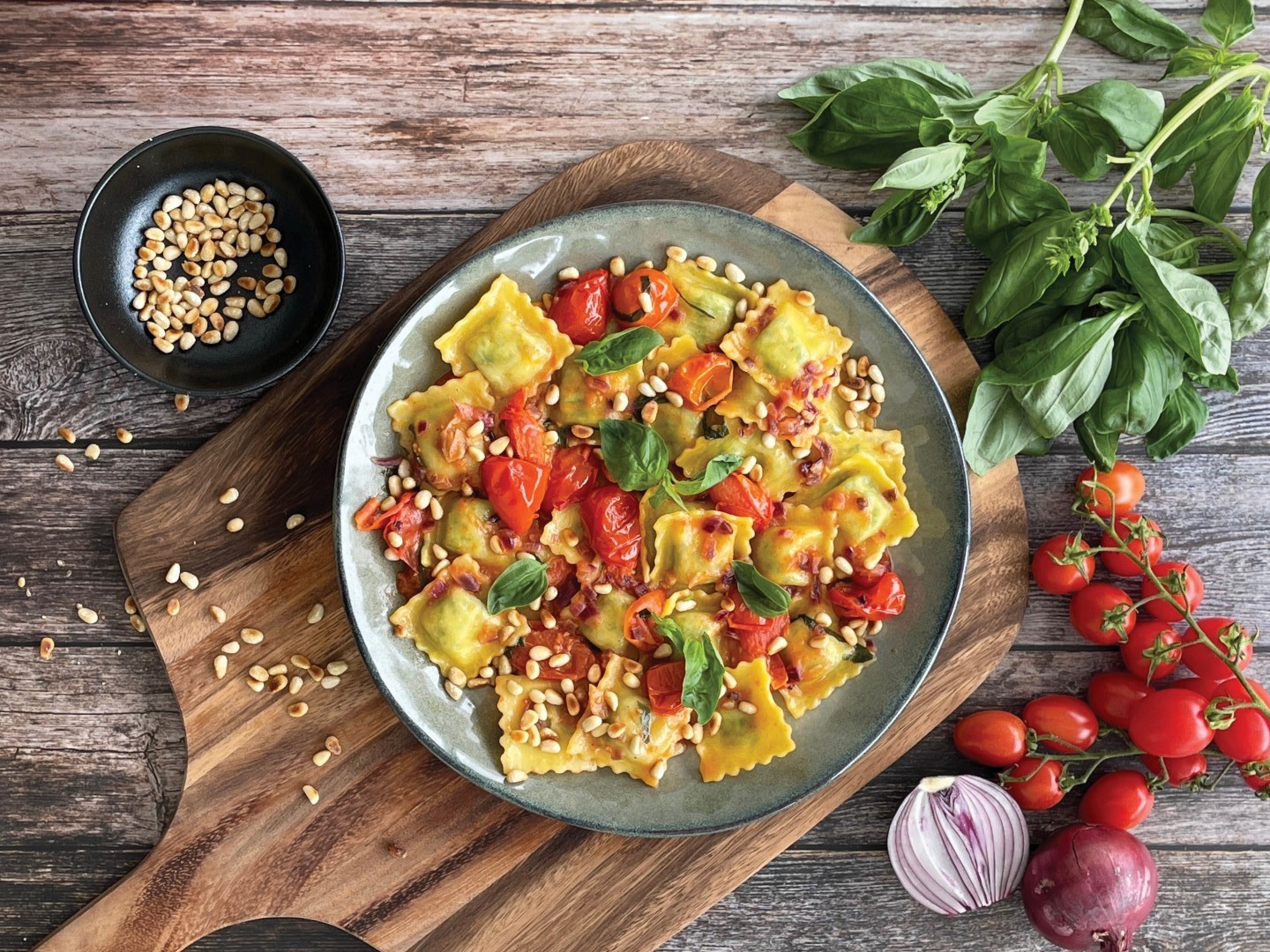 1 pack (250g) Mitsides Ravioli with Ricotta and Spinach
2 Tbsp pine nuts
2 Tbsp olive oil
1 small red onion, finely chopped
1 clove garlic, finely chopped
300g cherry tomatoes, halved
1 Tbsp fresh basil, finely chopped
40g unsalted butter
90ml white wine
In a dry pan, roast the pine nuts, stirring until browned. Remove to a bowl.
In the same pan, add the olive oil on medium-high heat and sauté the onion with the garlic, until soft and slightly golden in color. Add the cherry tomatoes and increase the heat. Once the tomatoes start to release their juice, add the basil, salt and pepper. Drizzle with the wine.
Meanwhile, boil the ravioli, straight from the freezer, in plenty of boiling water for 4 minutes. Drain and transfer them to the pan with the cherry tomatoes. Stir gently and let them all simmer together for another minute.
Serve immediately, sprinkling with the pine nuts and some extra basil leaves.