Rigatoni with English sausage and peas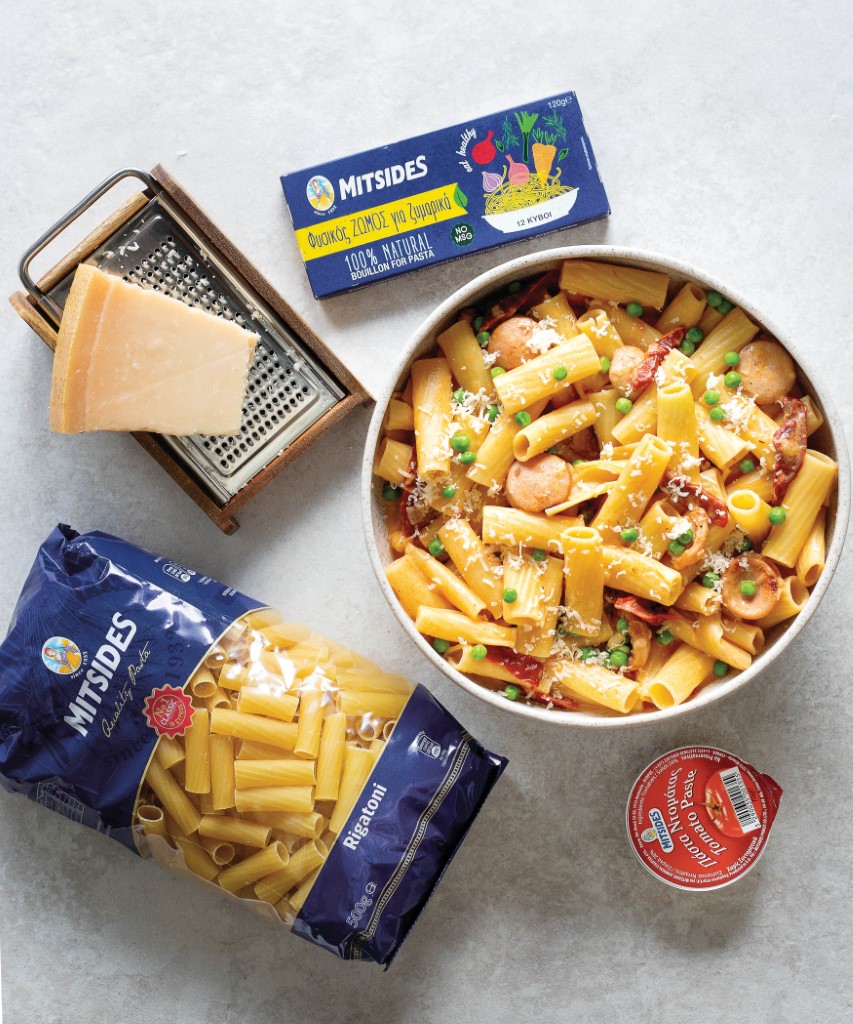 Category:
For Kids
|
With Meat & Poultry
1 pack Mitsides Rigatoni
3 English pork sausages, cut in thick slices
1 red onion, chopped
1 garlic clove, minced
½ cup sundried tomatoes, drained
1 tsp mustard powder
1 tsp Mitsides Vegetable Powder
1 tsp Mitsides Tomato Paste
1ltr boiling water
2 cubes Mitsides Bouillon for Pasta
½ cup peas
½ cup fresh cream
½ cup cheddar cheese, grated
chopped fresh basil for serving
3 Tbsp olive oil
In a large pot, heat the olive oil and add the onion. Add the sausage and garlic and cook until sausage is golden brown. Add the sundried tomatoes, tomato paste, mustard powder and vegetable powder. Add the boiling water and bouillon cubes and bring to a boil. Add the pasta and cook for 5 minutes. Add the peas and cook for 2 more minutes until most pasta water has been absorbed. Add the cream, grated cheese and basil and mix. Serve with more grated cheese if you like.