Sweet potato mac n' cheese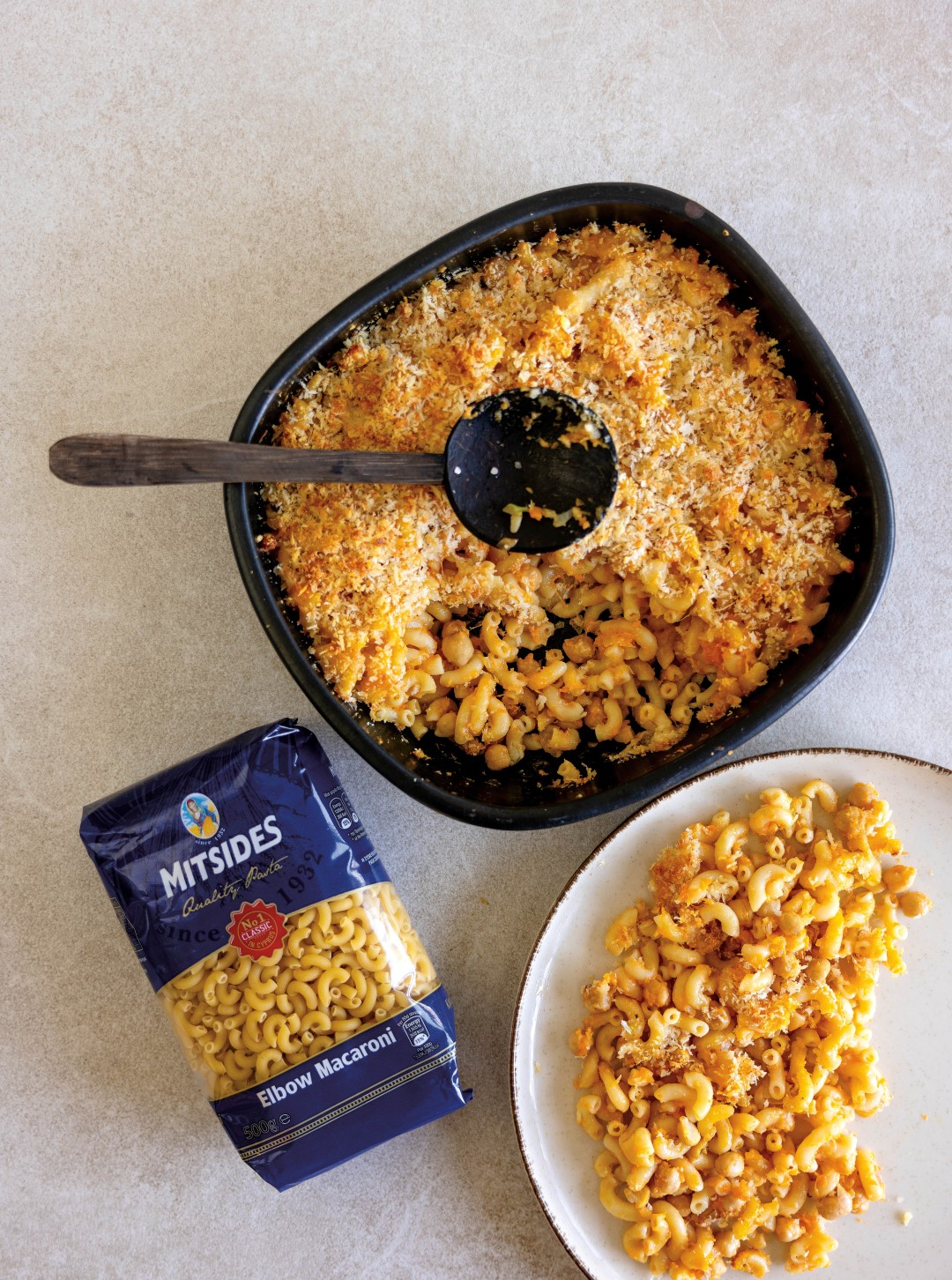 Category:
For Kids
|
Oven Dishes
|
Vegetarian
½ pack Mitsides Elbow Pasta (250g)
1 cube Mitsides Vegetable Bouillon
1 large sweet potato
1 cup Mitsides Medium Beans, cooked
1 onion, finely chopped
1½ cup cheese that melts, grated
½ cup milk
½ tsp nutmeg
1 tsp Mitsides Vegetable Powder
1 Tbsp butter
¼ cup Panko breadcrumbs
Salt & pepper
Preheat the oven to 180°C.
Peel the sweet potato, cut in large cubes and boil in water for 15 minutes until cooked. Drain, add the beans and mash. Add salt and pepper. In a medium sized saucepan with plenty of boiling water, add the vegetable cube. Once dissolved, add the pasta and cook following package instructions. When ready, drain and set aside. Meanwhile, in a large oven-safe skillet, melt the butter and add the onion. Once browned, add the potato and bean puree and the vegetable powder. Add the milk and when the mixture is hot, add the pasta, 1 cup of the cheese and nutmeg. Mix well until the cheese has melted. In a small bowl mix the breadcrumbs with the remaining ½ cup of cheese. Sprinkle on top of the pasta and bake in the oven for 20 minutes or until browned on top.