Tortellini with bacon and halloumi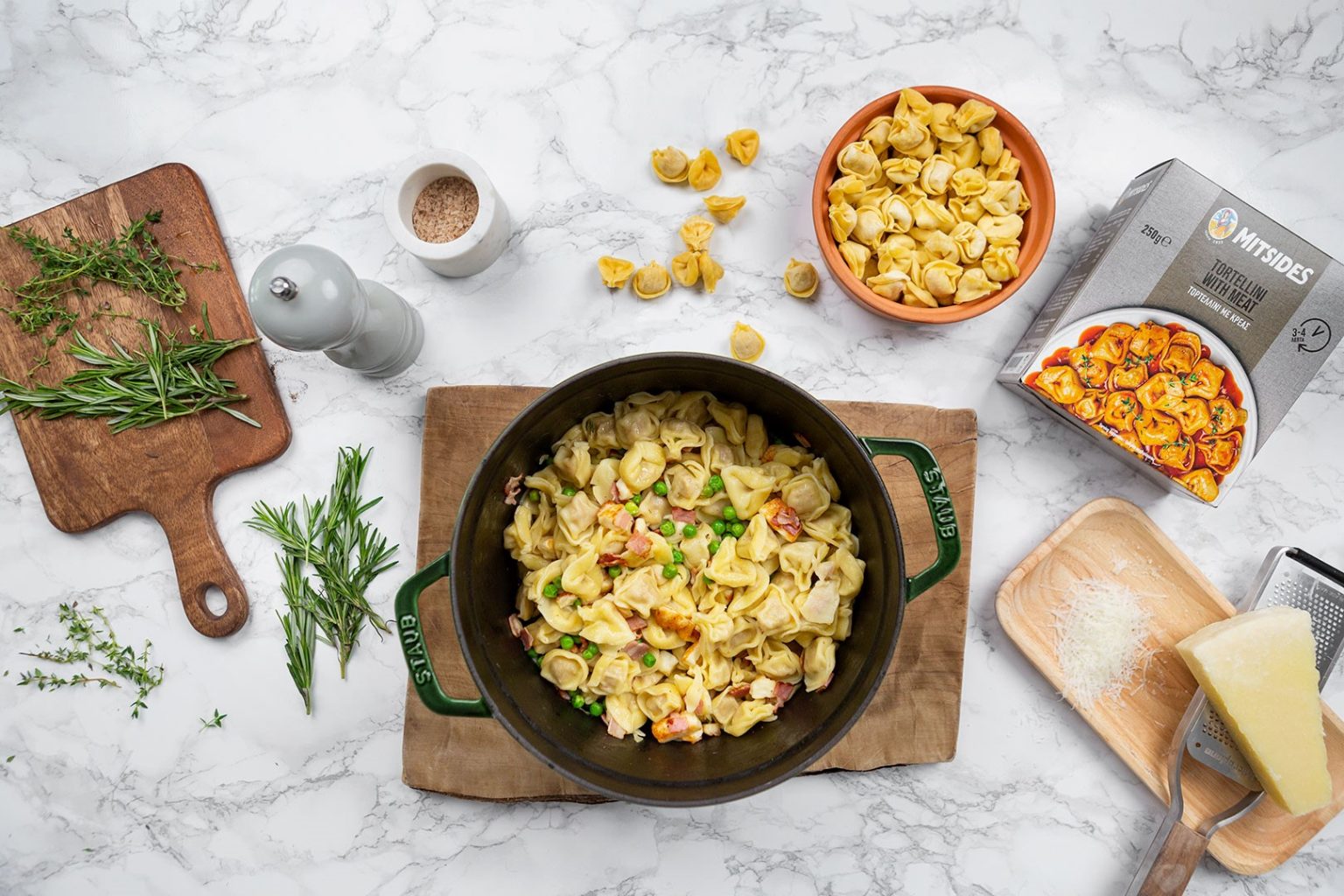 Category:
With Meat & Poultry
2 packs Mitsides Tortellini with Meat (frozen)
2 cubes Mitsides natural bouillon for pasta
6 strips bacon, chopped
1 halloumi, cut in cubes
1 sprig rosemary
3-4 sprigs thyme
½ cup peas
Pecorino cheese, grated
In a medium sized saucepan with boiling water add the bouillon. Once dissolved, add the tortellini, straight from the freezer and cook following pack instructions. 1 minute before the pasta is cooked, add the peas. Drain the pasta reserving some of the pasta water and set aside.
In the meantime, in a large frying pan, add the bacon and sauté for 2 minutes. Add the halloumi and herbs and cook until all sides of the halloumi are toasted. Add the cooked tortellini and peas, as well as ¼ cup of pasta water and stir gently. Add the grated cheese and serve.