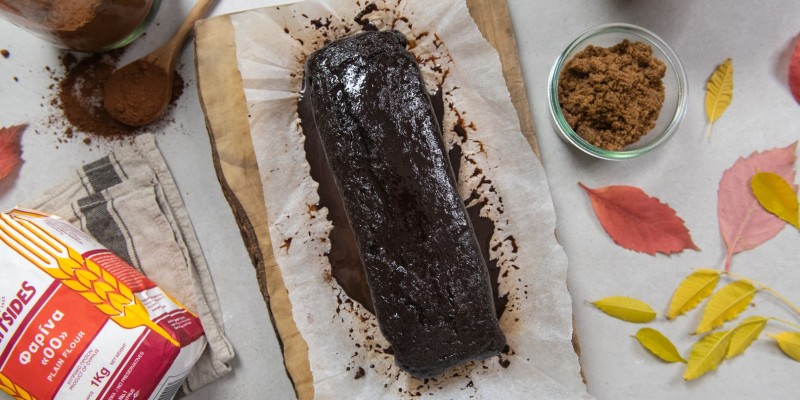 Category:
Pastries & Sweets
175gr Mitsides Plain Flour
40gr unsweetened cocoa powder
1 teaspoon baking soda
100g caster sugar
100g soft brown sugar
120ml water
120ml coconut milk
120ml vegetable oil
1 teaspoon vanilla extract
½ cup dark chocolate chips (optional)
Cocoa frosting
100g icing sugar
2 tablespoons cocoa powder
1 tablespoon maple syrup
4-5 tablespoons warm water
Preheat the oven to 180° C and line a rectangular cake tin with parchment paper.
In a large mixing bowl, add the flour, cocoa powder, baking soda and sugar and stir to mix well. Ιn a separate mixing bowl, add the water, coconut milk, oil and vanilla.
Add wet ingredients to dry ingredients and stir to combine. Add the chocolate chips (if using) and mix.
Pour the batter into the prepared cake tin and bake for 28-30 minutes or until a skewer inserted in the middle comes out clean. Let the cake cool, remove carefully and transfer to a cake plate.
To make the frosting, sift together the sugar and cocoa. Add the maple syrup and water and stir until smooth. Pour over the cooled cake and serve.