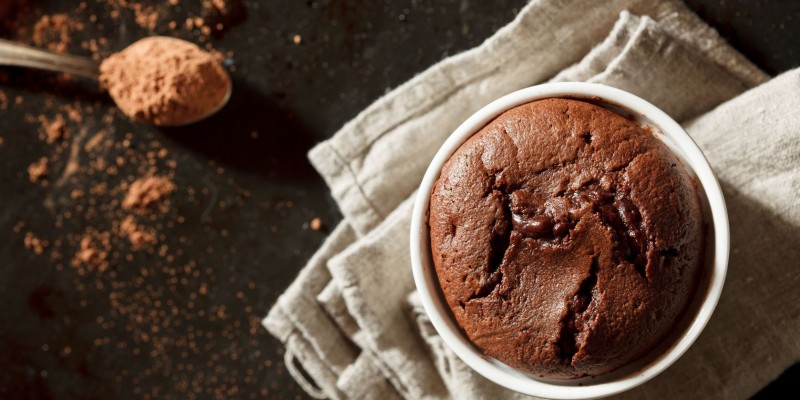 Category:
Oven Dishes
|
Pastries & Sweets
50g melted butter
4 tablespoons cocoa powder
200g dark chocolate (60% cocoa), chopped into small pieces
200g butter, cut in small pieces
200g caster sugar
4 whole eggs and 4 egg yolks
200g MITSIDES Plain Flour
Vanilla ice-cream, to serve
Preheat the oven to 200°C (fan 180°C).
Brush the melted butter all over the inside of the moulds and add a spoonful of cocoa powder into each mould. Tip them over until butter has been entirely covered with cocoa powder. Gently melt the chocolate and butter together in the bowl, placed over a pan of boiling water. Remove from heat and stir until smooth. Let it cool for 5-10 minutes.
In a separate bowl, whisk the eggs and yolks together with the sugar until thick and foamy. Sift in the flour and beat together. Gradually add the melted chocolate, beating well until you get a smooth and loose batter.
Divide it between the moulds, place them on a baking tray and bake for 10-12 minutes until the tops form a crust and the sides are slightly bursting out of the sides. Remove from the oven and leave them rest for 1-2 minutes.
Carefully remove the souffles from the moulds and serve with vanilla ice cream.