Whole wheat pasta with red wine and veggies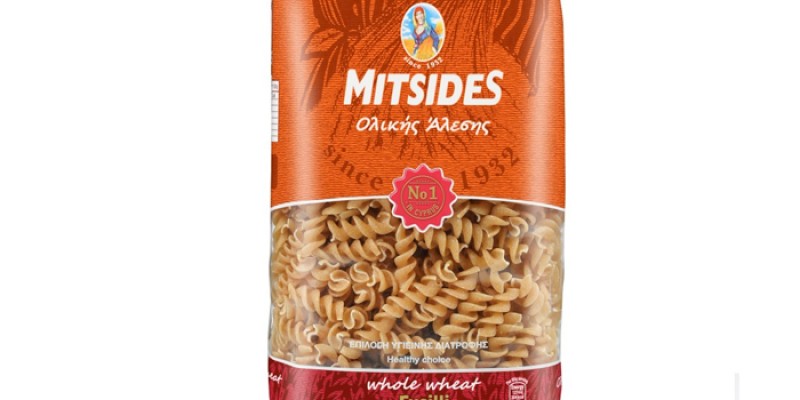 1 pack Mitsides Whole wheat Fusilli 500g
1 Tbsp olive oil
1 red onion, thinly sliced
1 garlic clove, thinly sliced
1 cup red wine
1/2 cup sundried tomatoes, chopped
1 tsp smoked paprika
½ tsp chili powder
1 tsp mustard powder
2 cups cauliflower, cut in small florets
2 cups broccoli, cut in small florets
½ cup frozen edamame
½ cup sweetcorn
1 Tbsp sweet balsamic vinegar
3 Tbsp Manchego cheese, grated
Salt and pepper
In a small saucepan with boiling water, add the broccoli and cool for 2 minutes. Drain and immediately add to a bowl filled with cold water and ice cubes to stop from cooking further. Drain and set aside.
In a large saucepan with plenty of salted boiling water, cook the pasta following pack instructions until al dente.
In a large and deep skillet, heat the olive oil and add the onion and garlic. When they have softened add the wine and cook until absorbed, about 6 minutes. Add the sundried tomatoes, smoked paprika, chili powder, mustard powder and stir. Add the broccoli, cauliflower, corn and edamame and cook for 2-3 minutes. Add ½ cup of the pasta water and cook for 2 more minutes covered. Add salt and pepper to taste.
When the pasta is ready, drain and add to the skillet with the veggies. Mix well, drizzle the balsamic vinegar and add the Manchego cheese. Serve in bowls with freshly ground pepper.