4-Cheese Saccottini with broccoli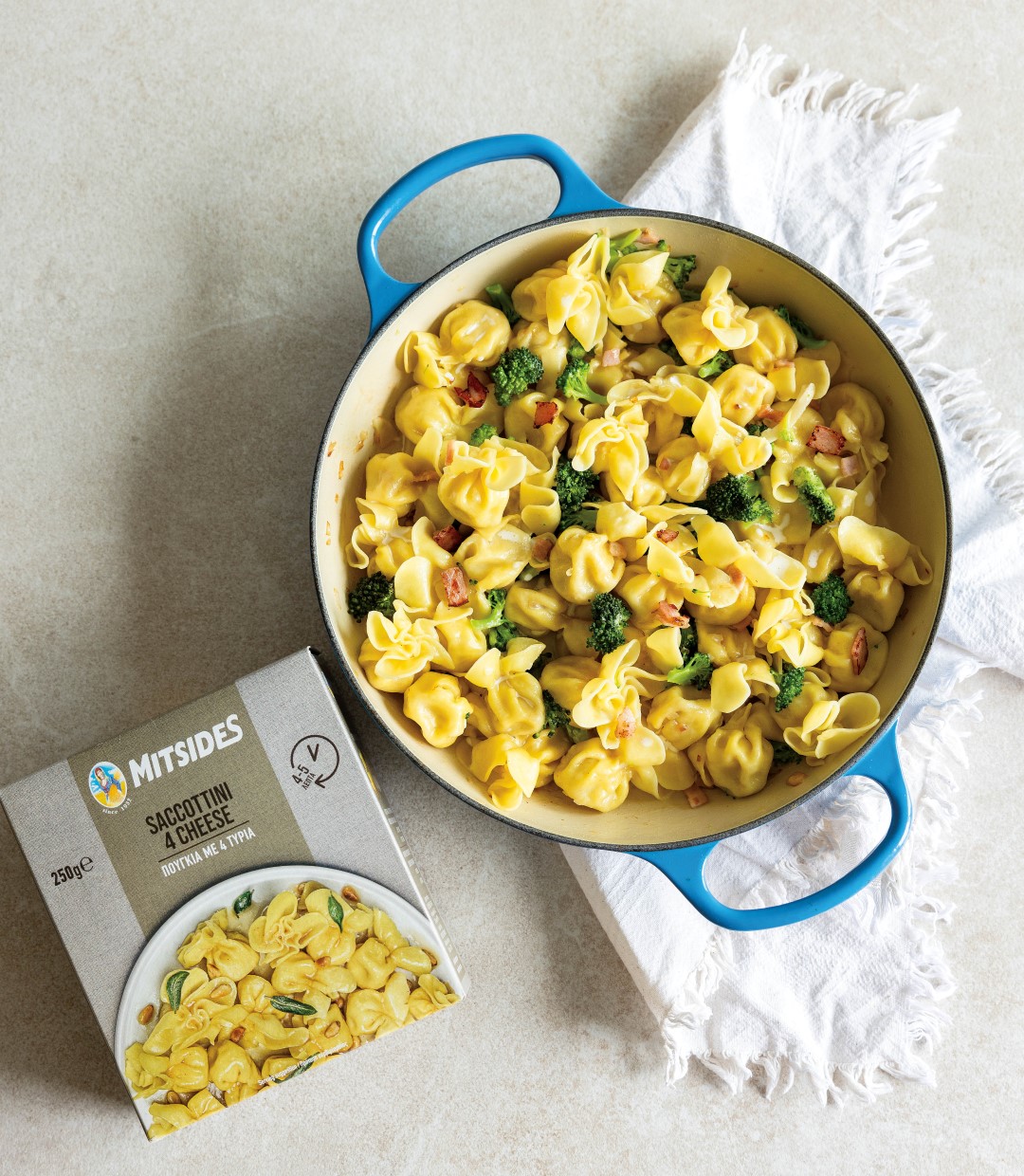 Category:
For Kids
|
With Meat & Poultry
1 pack Mitsides 4-Cheese Saccottini (250g)
1 cube Mitsides Vegetable Bouillon
½ cup broccoli, in small florets
2 slices lountza*, in cubes
½ shallot, chopped
½ cup fresh cream
1 Tbsp olive oil
Grated Parmesan cheese for serving
*Smoked pork fillet
In a saucepan with boiling water add the bouillon. Once dissolved add the frozen Saccottini and cook following pack instructions. 2 minutes before they are ready, add the broccoli. Keep ⅓ cup of the pasta water and drain. In a medium sized skillet, heat the olive oil and add the shallots and lountza. Add the pasta water, drained pasta and broccoli. Add the cream and let it boil very gently. Add some parmesan cheese and serve.