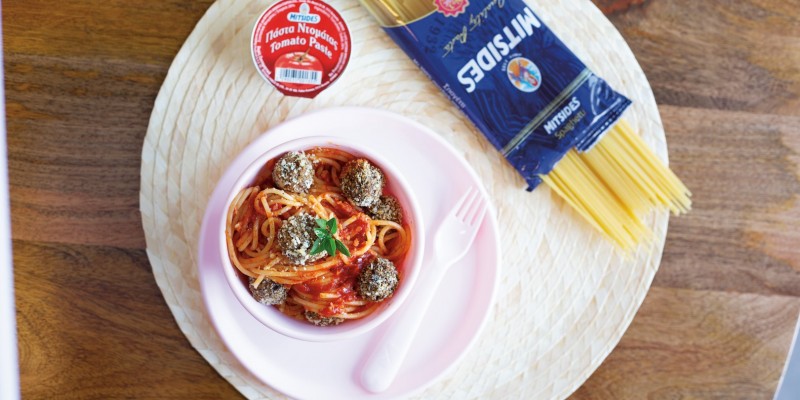 Category:
For Kids
|
Oven Dishes
For 20 eggplant balls
1 medium sized eggplant, chopped
6-7 mushrooms, chopped
1 tsp Mitsides Vegetable powder
1 small onion, chopped
½ green bell pepper, chopped
½ cup Mitsides bulgur, cooked
1 tsp balsamic vinegar
1 Tbsp Soy sauce
1 tsp smoked paprika
1 cup walnuts or almonds
1 Tbsp raw tahini
1 Tbsp coriander, finely chopped
1 cup panko breadcrumbs
olive oil
Preheat the oven to 180°C.
Place a skillet on high heat and add 1 Tbsp olive oil. Add the onion and when softened add the eggplant, green pepper and mushrooms and cook for 5 minutes. Add some water if the vegetables start to dry up.  Add the smoked paprika, soy sauce and balsamic vinegar and cook for 2 more minutes until all liquids have evaporated. Let the mixture cool.
In a food processor, blend the walnuts well. Then add in the eggplant mixture, coriander, and tahini and blend together for a few seconds. Transfer the mixture in a bowl, add the cooked bulgur and mix well.
Place the banko breadcrumbs in a plate. Form small balls of the eggplant and bulgur mixture, coat with the breadcrumbs and place on an oven tray lined with baking paper. Drizzle with a bit of olive oil and bake for 25-30 minutes until golden brown.