One-pot Veggie Pesto Rice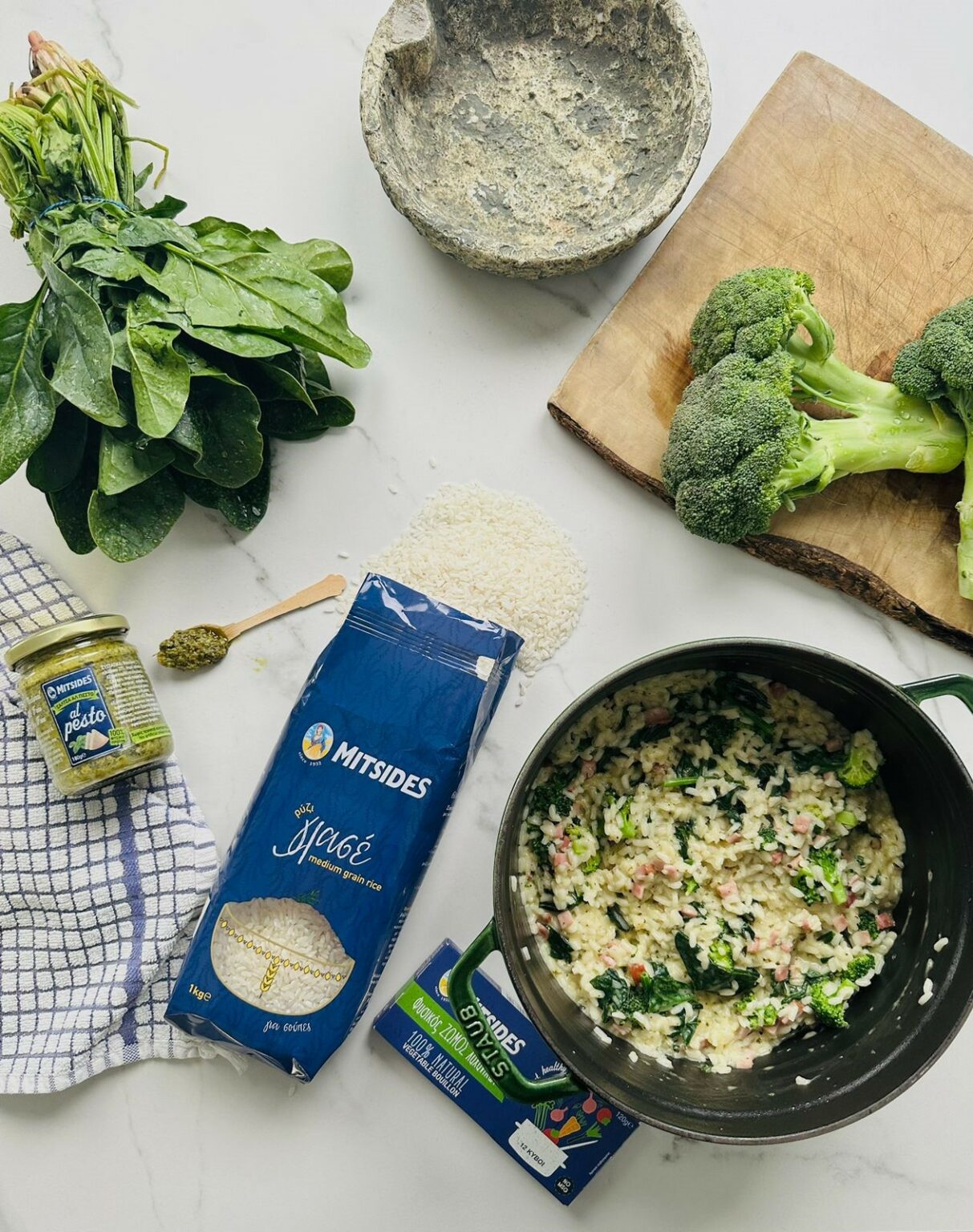 Category:
Rice & Pulses
|
With Meat & Poultry
1 cup Mitsides Μedium grain rice (Glase)
3 cups vegetable broth (2 cubes Mitsides Vegetable Bouillon dissolved in boiling water)
1 cup broccoli, cut in small florets
1 shallot, chopped
3-4 slices lountza (smoked pork fillet), chopped
1 bunch spinach, chopped
⅓ cup almond flakes, toasted
1 Tbsp Mitsides Pesto sauce
¼ cup fresh cream
1 Tbsp butter
Salt & pepper
Melt the butter in a saucepan over medium heat and add the shallots. Once soft add the lountza and cook for a few minutes. Add the rice and vegetable broth and cook until the water has been absorbed. Add the broccoli and spinach and cook for 3-4 minutes. Add the pesto, cream, salt, and pepper. Stir well and serve.