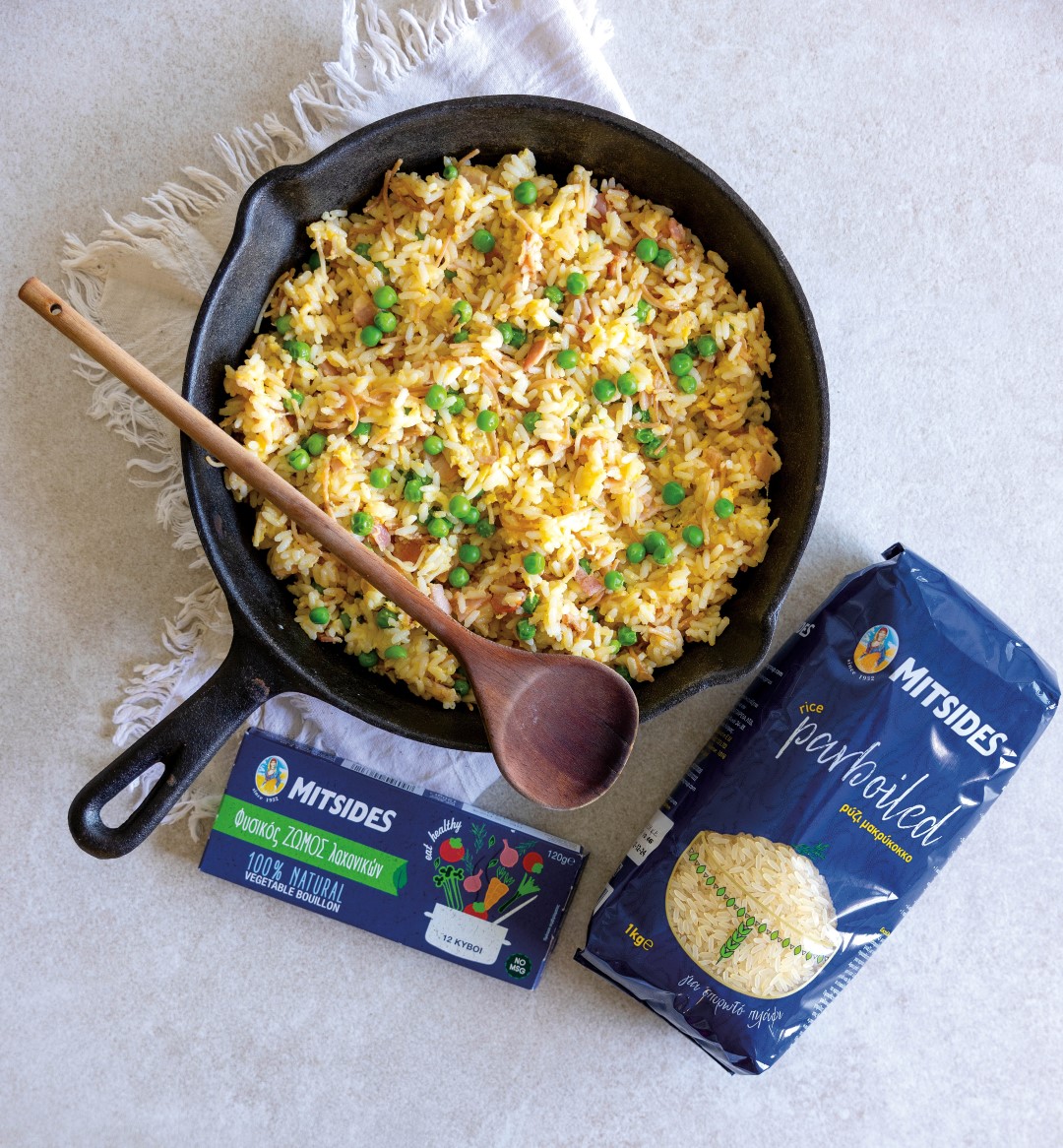 Category:
For Kids
|
Rice & Pulses
|
With Meat & Poultry
1 cup Mitsides Parboiled Rice
½ cup Mitsides Cut Vermicelli
1 cube Mitsides Vegetable Bouillon
2 cups boiling water
½ cup peas (slightly defrosted)
1 Tbsp butter
3 slices of lountza*, cut in cubes
2 eggs
½ cup Pecorino cheese, grated
A pinch of salt
A pinch of pepper
Olive oil
*Smoked pork fillet
Add the vegetable cube to the boiling water and set aside to dissolve to a broth. In a medium sized saucepan heat 2 Tbsp of olive oil and add the vermicelli. When slightly browned add the rice and the vegetable broth. Cover with the lid, lower the heat and simmer until the rice is cooked and all water is absorbed. In the meantime, in a bowl beat the eggs, add the cheese, salt and pepper and whisk until well combined. Set aside. Once the rice has cooked, turn the heat off, add the peas and butter to the rice, stir, cover with a towel and let it sit for 3-4 minutes. In a large skillet, heat a teaspoon of olive oil and add the lountza. Saute until browned. Add the rice to the skillet, and then add the egg mixture and mix well until the egg is cooked and the cheese had melted. Let it cool for 5 minutes and serve.